THIS SHIT REALLY TRIGGERED ME...SO I\'M GONNA HAVE TO TAKE IT ONE \"LIE\" AT A TIME!
It\'s been over two years since Trump has been president, and I\'m still perplexed as to why he has so many nigs triggered. Y\'all are tossing and turning with the night sweats, and for what?
HE HAS TRIED TO ERASE OBAMA 8 YEARS OF HARD WORK, AND TAKE CREDIT FOR MANY THINGS OBAMA ACCOMPLISHED. LIKE HIS FOREFATHERS DID IN THE PAST...THUS MAKE AMERICA \"WHITE AGAIN\'.
HE HAS TRIED TO \"MARGINALIZE\" BLACK LIVES MATTER AND SHAME THOSE WHO WERE STANDING UP FOR OUR LIVES.
HE HAS STATED IN MANY OF HIS SPEECHES THAT MANY OF OUR \"BLACK LEADERS\" ...WERE UNINTELLIGENT AND ILLEGIMATE...FROM ...OBAMA, STACY ABRAMS, MAXINE WATERS, AND ANDREW GILLUM.
HE STATED BLACK PEOPLE HAVE \"NOTHING\" SO WHAT DO WE HAVE TO LOSE...TRYING TO ERASE CENTURIES OF PROGRESS AND ACCOMPLISMENTS OF BLACK PEOPLE.
MICHAEL COHEN TESTIFIED UNDER OATH THAT PRESIDENT TRUMP TOLD HIM BLACK PEOPLE WERE \"NOT VERY BRIGHT\"
How has Trump made things worse in America for black people? That is not a joke or a rhetorical question...I really want to know...And before anyone tries to claim I am a Trump supporter, there is nothing further from the truth. He is a racist, corrupt, enept, morally deficient jackass, and likely a full fledged criminal.
I\'ve watched over 100 video\'s or more, just this year or more ...BLACK MEN...BLACK WOMEN...BLACK BABIES ...Were all being targeted by RACIST WHITE FOLKS THAT FEEL EMPOWERED BY TRUMP TO LASH OUT AT US...SIMPLY FOR BEING BLACK.
I POSTED MANY ON HERE.
HOWEVER, THEY HAVE BEEN COMPLETELY IGNORED BY YOU ...BECAUSE YOU DONT GIVE A FUCK!
I WATCHED A VIDEO WHERE A YOUNG BOY NOT MORE THAN 8 YEARS OLD WAS TOLD HE TOUCHED THIS WHITE WOMEN \"ASS\" AND A COP WAS CALLED ON HIM. HE DIDNT EVEN UNDERSTAND WHAT WAS HAPPENING AND HE STOOD THEIR CRYING WHILE HIS MOM TRIED TO PROTECT HIM. IT BROKE MY HEART!
I MYSELF WAS HARRASSED BY A RACIST WHITE MAN AND THE COPS THIS SUMMER. THESE MEN WERE PRO TRUMP. WHO FELT EMPOWERED TO HARRASS ME SIMPLY BECAUSE THEY FEEL THIS IS THEIR AMERICA AND WE DONT BELONG HERE.
But to be honest, in America, that\'s not too far off from the norm, as far as presidents go. How man non-racist presidents have we had throughout history? Obama and maybe Jimmy Carter. Even the ones who had pro civil rights records were shown to be racist behind the curtain, and sometimes in front of it!
I AGREE TRUMP IS \"TELLING ON WHITE PEOPLE\" WITH HIS ACTIONS. HOWEVER THE \"BOLDNESS\" IN HIS \"RACISM\" HAS BROUGHT MANY RACIST OUT OF THE WOODWORKS, AND HAVE EMBOLDENED THEM TO OVERTLY SHOW THEIR RACISM WHICH IS NOT A IDEAL SITUATION FOR BLACK PEOPLE TRYING TO GO ABOUT THEIR DAY.
Obama was black and not racist, but at the end of the day, what did his presidency actually do for us? He served honorably and didn\'t embarrass us, but policywise, he belonged to the white gays and the illegal immigrants.
OMG ARE YOU SERIOUS? AFTER WATCHING TRUMP TRY TO DEGRADE...LIE ON...AND STEAL FROM BLACK PEOPLE FOR THE LAST TWO YEARS. YOU DONT SEE THE POWER OF THE \"BEAUTIFUL BLACK FAMILY\" BEING IN THE OVAL OFFICE FOR 8 YEARS! THIS WAS ALL ABOUT THE \'SPIRIT AND HONOR\" OF BLACK MEN...AND OBAMA DID THE DAMN SHIT. HE HELD THAT OFFICE \"DOWN\" ...AND US WITH HIM!
TRUMP CAN TALK ALL THAT CRAP...BUT WE CAN SIT BACK AND LAUGH AT THE FAT BASTARD...CAUSE WE HAD A \"KING\" IN THE OFFICE FOR 8 YEARS THAT \"REPPED US\"...AND MANY YOUNG BLACK MEN...HAVE BEEN INSPIRED...HE LIT IT UP...AND SHOWED US OUR \"GREATNESS\". HIS SHINE WAS SOOOOOOOOOOOO...BRIGHT THEY CANT DENY \"US\".
Before Obama became president, people legitimately believed president Bush was the devil himself. I don\'t think I have ever seen that much animosity toward a president during his term. Now the same people that hated his guts with and undying, unadulterated passion, are creaming in their panties because him and Michelle Obama are so friendly towards each other. Y\'all are in love with the devil now. That just goes to show how easy we are to be manipulated. We love and hate and love and hate these folks at the drop of a hat and don\'t even know why.
I DOUBT IF ANY BLACK PERSON IS \"LOVING BUSH\'...FOR WHAT HE HANDED OBAMA!...ALL THAT MESS!....THAT DAMN WAR...AND THE HOUSING CRASH...MAN WE WERE IN A REAL \'RECESSION\" FOR YEARS...AINT NOBODY GONNA FORGET THAT BULLSHIT, BECAUSE HE \"HUGGIN MICHELLE\"...WE JUST TRYING TO PROMOTE SOME KIND OF \"CIVILITY\'...CAUSE TRUMP HAS LOST HIS DAMN MIND!
The reason I\'m not afraid of Trump and am not living in fear of a two term Trump presidency, is because I think we as a people have been manipulated and taken advantage of for far too long. We have let a political party convince us that they own us and we need them, when it is the other way around. We can no longer afford to lay our burdens on the Mommycrats. We need to build and stregnthen our families, our communities, and our empires. We have to do this for ourselves, and for generations to come.
YOU SOUND DUMB AS FUCK...AND YOU SOUND MORE \"BRAINWASHED\" THAN YOU KNOW.
LOOK AT THE DEMOCRATIC PARTY. THEY GAVE US OUR FIRST \"BLACK PRESIDENT\"...I\'M NOT TRYING TO SAY WE \"THERE\"...BUT THEY AINT PLAYING WITH US!...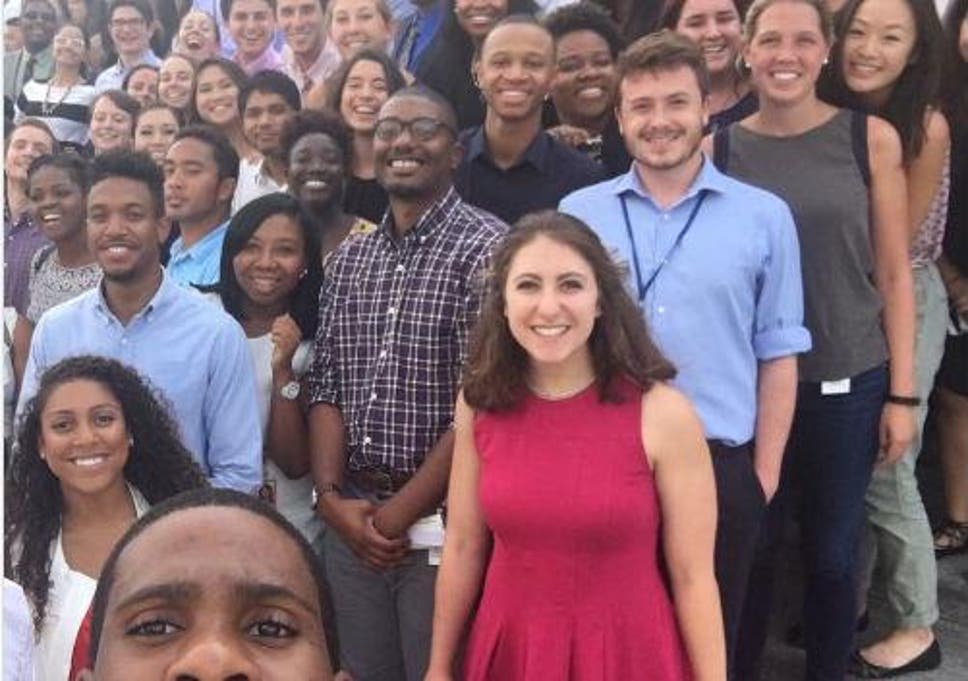 The white man isn\'t going to do it, or do anything in our interest. I don\'t care how \"liberal\" he claims to be. There is no better example than this College Admissions scandal. Right at the forefront of it we have two Hollyweird liberal actresses, whom I\'m sure take pride in shaking their bony liberal fingers in the faces of the lessors, and chastising them for not being righetous, caring liberals like they are, because that what those kind tend to do. Meanwhile, they are using their money to steal places for their privileged, underachieving brats, from those who are truly deserving of them, under the guise of a fake charity established to benefit the poor and underprivileged. And we all know in real speak, that means blacks. So whether the slots they stole would have gone to black students or not, they still had no problem using us for their own personal gain. Thanks Aunt Becky!
AGAIN YOU SOUND DUMB AS FUCK...THAT AINT NO "BLACK AND WHITE" ISSUE...THAT'S A CLASS ISSUE.
Actress Lori Loughlin joined those demanding some sort of action to deal with the ISIS radicals marauding the Middle East. @BarackObama With all due respect Mr. President I think it's time to come up with a strategy to deal with
#ISIS
. Another American
#beheaded
— Lori Loughlin (@LoriLoughlin) September 3, 2014
We really need to get our heads out of the white man\'s ass, and start taking over our own affairs. Do you think the Jews, the Arabs or the Asians are going to be off their game depending on who is president? Why should we? We encompass a greatness that is unrivaled, and if only we would realize it,we would be unstoppable...
I AGREE WITH THIS...BUT YOUR "IGNORANT ASS" REALLY NEEDS TO "DO BETTER"!!!